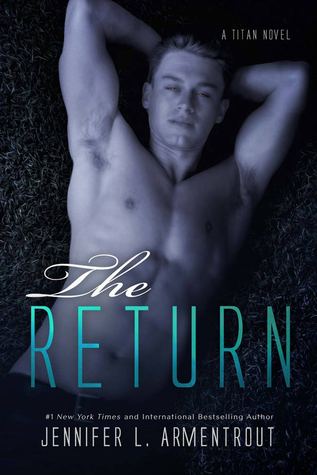 Synopsis:
The Fates are cackling their bony asses off…
It's been a year since Seth made the deal with the gods that pledged his life to them. And so far, the jobs they've given him have been violent and bloody–which is kind of all right with him. But now Apollo has something else in mind for Seth. He's got to play protector while keeping his hands and fingers off, and for someone who really has a problem with restraint, this new assignment might be the most challenging yet.
Josie has no idea what this crazy hot guy's deal might be, but it's a good bet that his arrival means the new life she started after leaving home is about to be thrown into an Olympian-sized blender turned up to puree. Either Josie is going insane or a nightmare straight out of ancient myth is gunning for her.
But it might be the unlikely attraction simmering between her and the golden-eyed, secret-keeping Seth that may prove to be the most dangerous thing of all.
Because history has once again been flipped to repeat.
Book 1 in the new adult paranormal TITAN series, spin-off to the best selling COVENANT series.
***
"But these sons whom he be got himself great Heaven used to call Titans in reproach, for he said that they strained and did presumptuously a fearful deed, and that vengeance for it would come afterwards."
To my surprise, it actually takes me quite a long time to get through The Return. Ten freaking days. Seriously. I love the book, actually, but it seems like I can't get myself to read a new book after reading the Falling Kingdoms series (and I'm still fangirling over it). The book is more random than I originally thought, and ten times more funny and interesting. Jennifer always surprise me when I thought I'd seen enough surprise that I couldn't possibly be shocked anymore. It's a book I thoroughly enjoy.
Seth returns in the book. He has changed a lot since the end of Sentinel. Since the end of the great war. He's an executioner for the gods, basically at their mercy. He regrets a lot of his decisions in the past and is way more quiet than usual. He bears a lot of weight and stuff. That actually makes me a little sad, because some part of his old cocky self is gone, which is way more fun. But he's still funny and still egotistic, and I find myself enjoying his character way more than I did in the Covenant books. Josie is the way-more-innocent female protagonist in the book. She bears an uncanny resemblance to Alex. Both mentally and emotionally. Maybe nowhere as snarky as Alex, but definitely just as strong. However, I was actually hoping for a character with very different personalities. It's not exactly a disappointment, because I really miss Alex. But that's not what I was hoping for Josie either. I still like Josie though, and would like to see where her character will go.
Speaking of Alex... if you have read the Covenant books, you will know about her character really well. She doesn't appear once in The Return, and neither does Aiden. But there are some mentioning of them that makes me happy and sad at the same time. I miss both of them and their love. But they are not an essential part of the series. However, Deacon, Luke, Solos and Marcus do have a role in the series, and I love the references.

The series name is Titan. So of course this book is about Titans. After that particular unexpected event happened in Sentinel, the world is at peril. Again. Having wayward Titan gods running amuck is not exactly one's idea of safe. The situation is even more bleak than in Covenant. So of course, I'm eager to see just how this problem will resolve. Now I really want the second book.

The Return is refreshing, despite taking a long-ass time to finish it. I have fun reading it.

Rating: 8/10